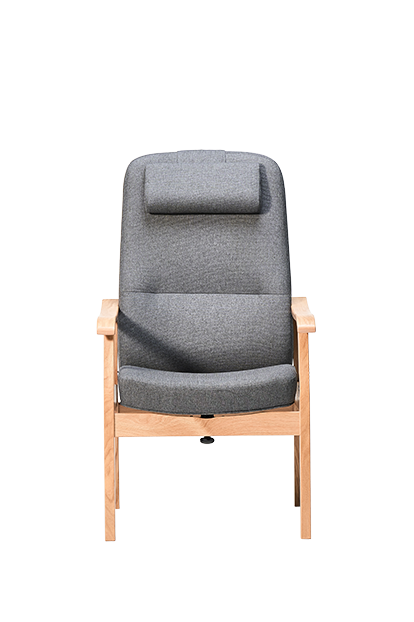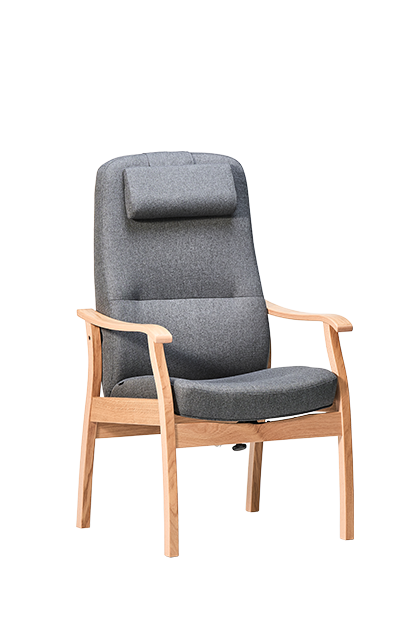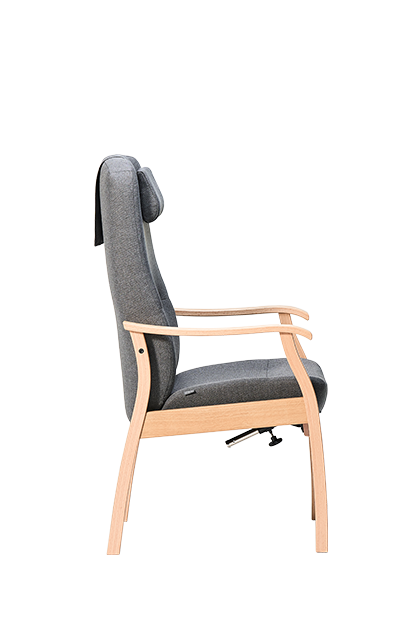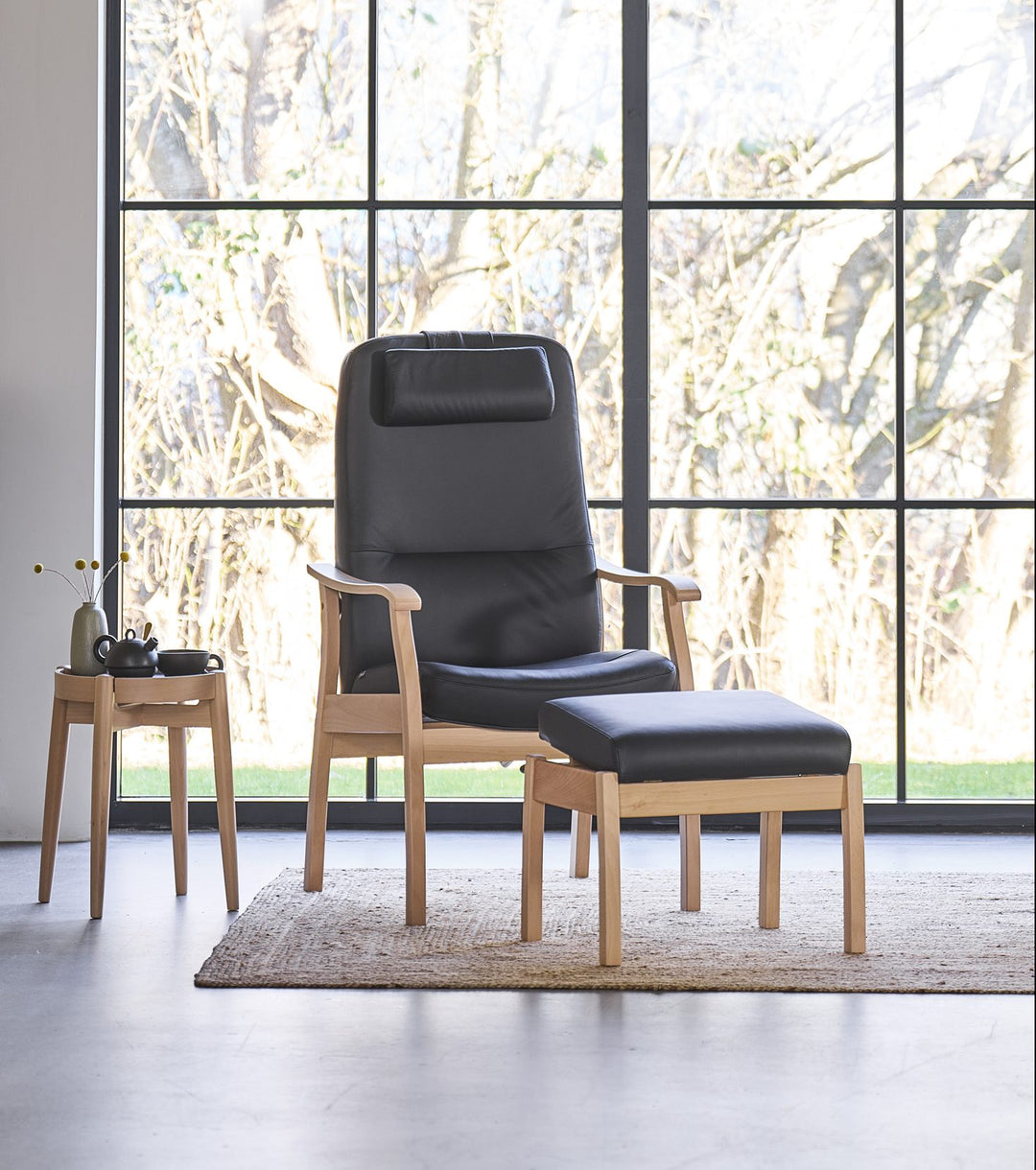 Vejledende pris
Starting from &nbsp

€993,00
/
Tax included.
The elegant and sophisticated recliner 5610 Applaus gives an elegant and unique touch to the interior with beautifully incorporated features. Here, of course, we are talking about the curved and shaped armrests. They help to attract the eye and create good support and rest for the arm when sitting in the chair. If you are interested in a sitting experience that is completely out of the ordinary, then this recliner is just the chair for you. Farstrup's multi-furniture Tray-Sit® fits beautifully next to the 5610 Applaus recliner. Among other things, Tray Sit® will be able to function as a beautiful table for the necessary things when you enjoy your sedentary moments in the chair.
Options with Applause
5610 Applaus is made on a frame of solid beech wood. Here are a number of choices within treatment options. It is both possible to leave the beautiful wood untreated, choose a beautiful white oiling or several different staining solutions. 5610 Applause can be ordered in five different colors in beautiful quality textiles from Gabriel. In order to create the best recliner with the absolute best sitting experience, the chair is equipped with a beautiful neck pillow and an infinitely adjustable back which makes it possible to find the perfect resting position. The neck pillow can be easily positioned at the desired height for optimal support. If you want a chair with more adjustment options instead, we highly recommend taking a look at the elegant Cantate 6011. The Cantate provides a phenomenal comfort and sitting experience. The Plus 5900 from our popular Plus series can also be recommended. It has a large selection of options. Both within design and ergonomic adjustment solutions, the chair offers quality in a special class.
People are different - so are our chairs
No two people are alike, so we naturally take that into account when we design and develop chairs. Farstrup creates chairs for the individual person and has over 100 years of experience with our craftsmanship. We work according to proud traditions and each and every chair has been through many skilled hands before the chair ends up in the home, where it will create good sitting experiences and pleasant moments for generations. Over time, Farstrup has created many beautiful recliners, all of which have been created with a focus on exceptional seating comfort and a timeless design.
Take a look at our blog, where you can read everything you need to know about retirement and senior chairs , or good advice on how to sit ergonomically correctly .
Designed by FF Design
Shown in photo
Model: Applause 5610, Applause stool 5699
The price of the furniture varies depending on the choice of material. In addition, price supplements must be calculated for functions and adaptations.
In general
Experience the joy of sitting well.

Good to know
The chair has been tested for use in private homes and requirements for durability and stability follow the standards according to EN 12520 and EN 1022.

Maintenance
Should be wiped regularly with a damp cloth.

Measure etc
Width: 64.5 cm
Depth: 68 cm
Height: 119 cm
Seat width: 54 cm
Seat depth: 49 cm
Seat height: 47 cm
Weight: 10 kg.

With optional seat height (38-47 cm)

Cover
Applause 5610 is available in 5 classic colours. The cover is the quality fabric Medley from the Danish Gabriel, which has a fastness to light and stays nice over the years.

Light fastness: 5-7
Martindale: 75,000
The fabric is 100% polyester
The color options are: grey, beige, blue, green and red.
This model is not available in leather upholstery.

Frame
Applause 5610 is available in beech wood.

The possibilities of treatments;
untreated, natural, light net, white oiled, cherry stain, light brown, teak stain, mahogany stain and black stain.
This model can be customized with optional seat height.
Standard is 47 cm, but you can have it adjusted between 38 and 47 cm.

If you only want the chair in bright beech and in dark gray fabric, it can even be delivered - incl. adjusted seat height - within just one week.

Click here to find a dealer near you