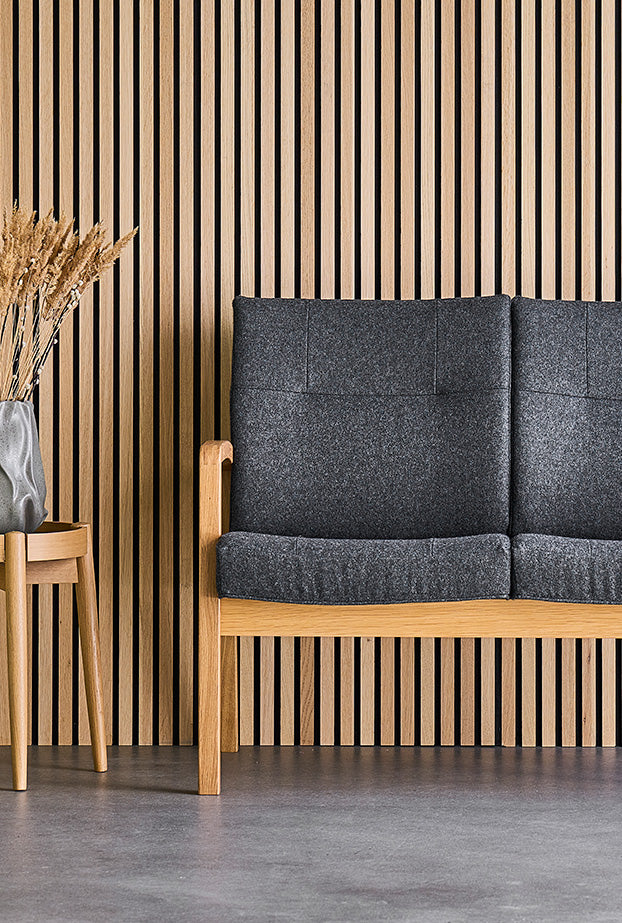 Sofas are the center of the living room
Explore our range of beautiful sofas, here you will find sofas with sofa wooden frames that will make your interior stylish with a modern twist. Also explore our store selection of matching armchairs and recliners here .
When you are going to buy a new sofa, it is important to think about where it will be placed. Where does it fit into the decor and should it be supplemented with another sofa. Perhaps you have a kitchen family room, so it is important that the expression matches your dining table chairs or something completely different. At Farstrup, there is plenty of opportunity to combine the sofas in different ways - and you can choose the upholstery and color yourself, so that the sofa gets the look you want. Our sofas are built by our Danish cabinetmakers, who customize it just the way you want it with exactly the materials you prefer. You can e.g. choose the type of wood and surface treatment for, for example, the sofa's wooden legs.
If you don't want to compromise with either design or quality, then we have a sofa with a wooden frame for you. We build our furniture with love for the materials and pay attention to even the smallest details. We create furniture that suits you and your wishes. Whether you prefer fabric or leather sofas, we have a sofa that suits you. Sitting ergonomically correctly is important for your physical health. Read more about how to sit ergonomically correctly here .
More than ordinary sofas
We don't just build sofas. We build well-designed, unique, hand-crafted and specially adapted sofas for each unique customer, with the highest possible seating comfort. All our furniture will, like our sofas, be uniquely adapted to you in both colour, material and expression. All our sofas have a wooden sofa frame and wooden legs and are available in different types of wood, with different surface treatments.
We build sofas that both you and your guests want to sit in for many hours. We understand the importance of textiles and colors. That's why we have a large selection of quality fabrics and genuine leather, which can be chosen in all sorts of color combinations. We understand that design and style are important, but that they are worth nothing without comfort. That's why we have several different sofa series, each with their own unique touch - adapted uniquely to you.
The complete sofa is built in the perfect combination between craftsmanship, design and comfort. That is why our sofas are designed by skilled furniture designers and built by our professional cabinetmakers, seamstresses and upholsterers from long-lasting and sustainable raw materials.
If you are in doubt about which sofa is right for you, you can read our guide to finding the right sofa here .
Sofas
A sofa with a wooden frame fits into most homes. The living room is one of the most important rooms in the home. It is in the living room that we meet with family as well as with friends to talk about everything the heart desires. It is in the living room that we enjoy coffee with our guests and it is in the living room that we watch movies with the family. It is therefore important to have a nice quality sofa that is comfortable to sit on for a long time. It is also important to have the right decor in the living room, with a stylish and design-wise complete sofa.