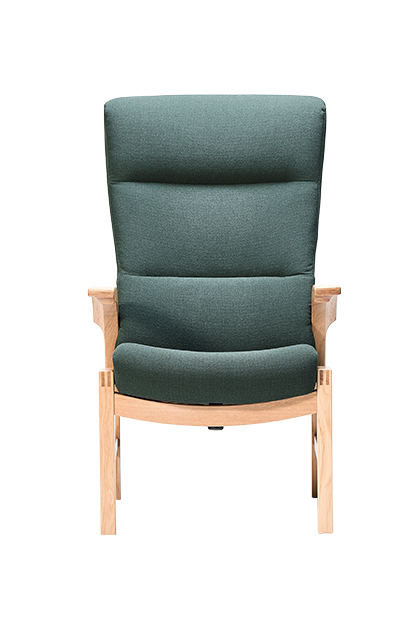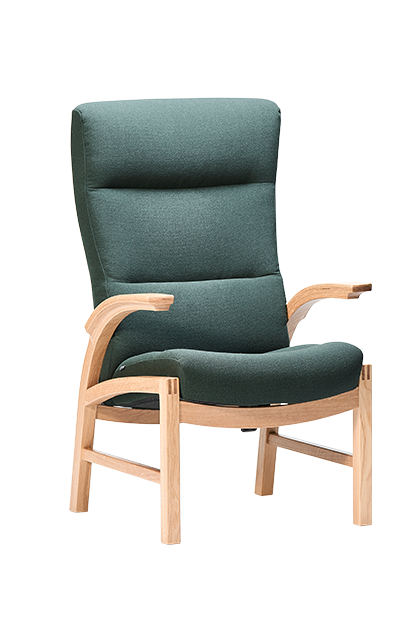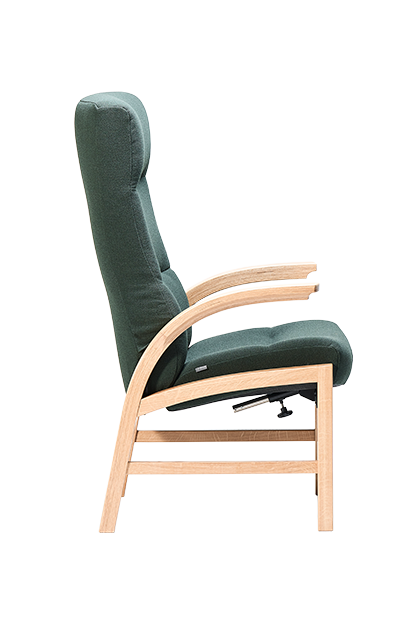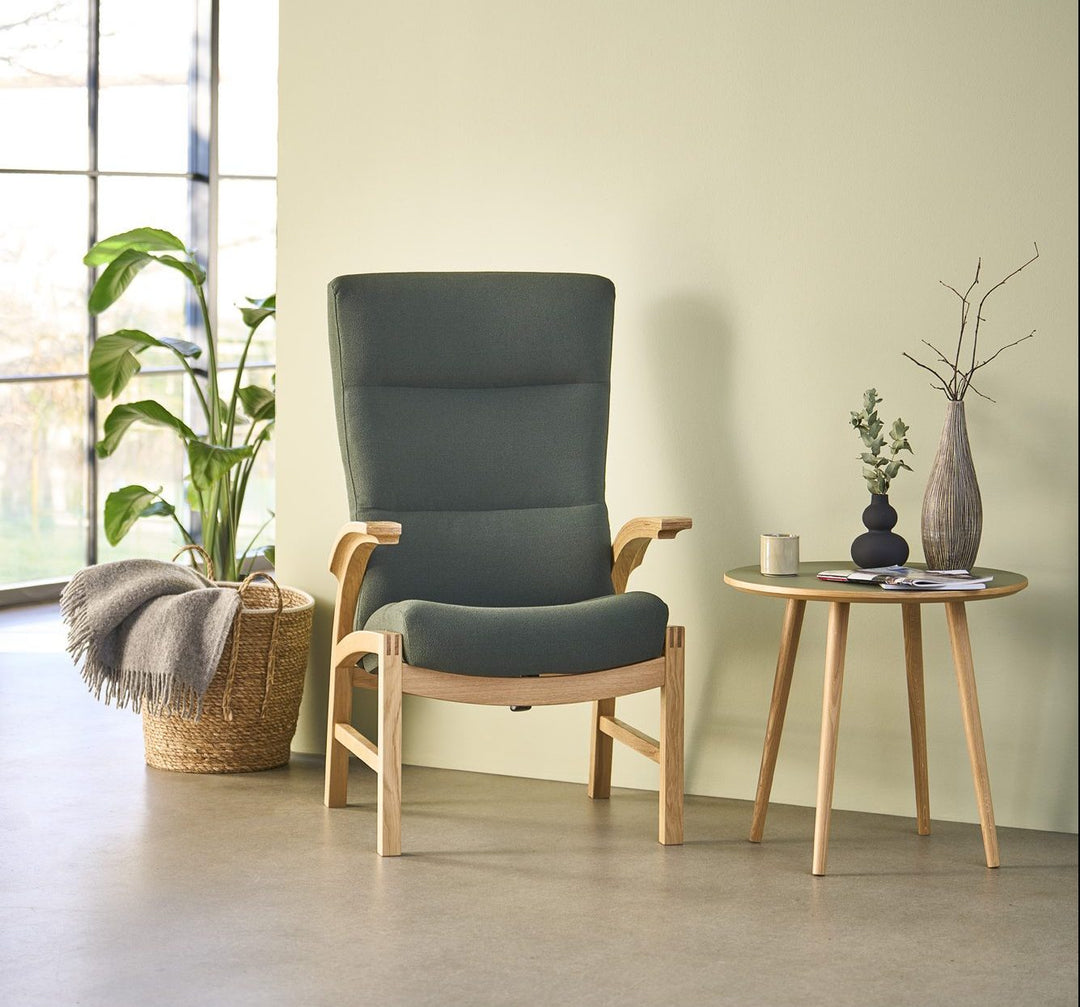 Vejledende pris
Starting from &nbsp

€1.943,00
/
Tax included.
Cantate 6000 is a classic quality recliner with exceptional seating comfort - it has a softer look than Cantate 6010 from the same series. Cantate 6000 is soft and invites you to a comfortable and relaxing sitting experience with the help of the infinitely adjustable back. Like all our other chairs, it is hand-built in our own factory in Denmark. The solid craftsmanship gives you, in addition to an extremely solid chair, the lasting joy of sitting comfortably.
The design is classic and timeless, but at the same time eye-catching.
The elegant finger joints are not something you see every day. It requires joinery craftsmanship in a special class - and we can do that at Farstrup. With the Cantate 6000, you therefore get an extravagant chair with unrivaled seating comfort.
This recliner fits into any interior design with its classic look. With the Cantate 6000, you not only get a visually beautiful chair, but also an extremely solid and sustainable chair that will last for generations. If a personal expression is desired, it is possible to choose from a wide selection of quality textiles and leather in many different colours.
It is possible to adapt the Cantate 6000 ergonomically so that it fits you perfectly. To achieve complete relaxation, Cantate 6000 can be combined with the accompanying stool Cantate 6009.
See the entire range of recliners here.
Molded armrests
The armrests are made of shaped wood. You can choose to have the armrests made from either oak or beech wood. The molded armrests provide optimal support and a good grip when you have to get out of the chair. The armrests are also available with nice padding for extra comfort.
Designed by Hans J. Frydendal mDD
Shown in photo
Recliner model: 6000
The price of the furniture varies depending on the choice of material. In addition, there must be a surcharge for adaptations and functions.
In general
Thanks to the pre-tensioned armrests and the shaped back, you sit comfortably and have a solid grip when you stand up.

Maintenance
Depending on which textile or leather material you want on the chair, there are different things you can do. Feel free to ask us or one of our dealers.

Measure etc
Width: 68 cm
Depth: 78 cm
Height: 114 cm
Seat width: 54 cm
Seat depth: 49 cm
Seat height: 47 cm

Seat depth, seat height and more can be adjusted as needed. Contact one of our dealers and hear more about the options.

Cover
Cantate 6000 is available in a wide selection of leather and quality textiles.
Choose quality textiles from Danish Gabriel or Kvadrat.
If you are more into leather, this can of course also be done. You can get your Cantate 6000 with genuine leather from Danish Sørensen Leather.
Are you in doubt about which cover to choose for your chair? Then visit your local dealer. Here you will be able to see – and not least feel – all the different textiles and leather types.
Click here to find a dealer near you.

Frame
Cantate 6000 is available with a frame in solid oak or beech wood.
Both types of wood are offered in different stain forms.

Beech: Untreated, natural, bright, white oiled, cherry, light brown, teak, mahogany and black stained.

Oak: Untreated, natural, bright, white oiled, light brown and black stained.

We provide a 10-year guarantee on the wooden frame.