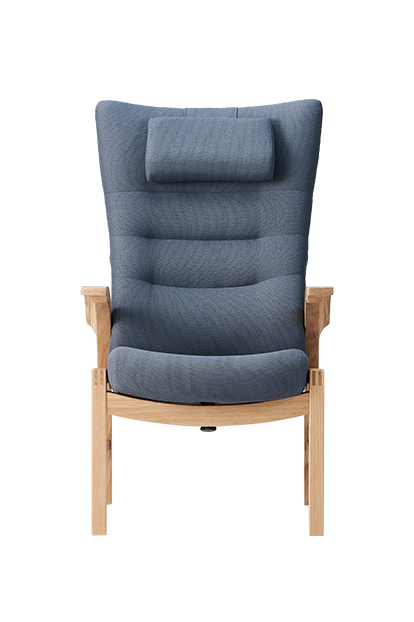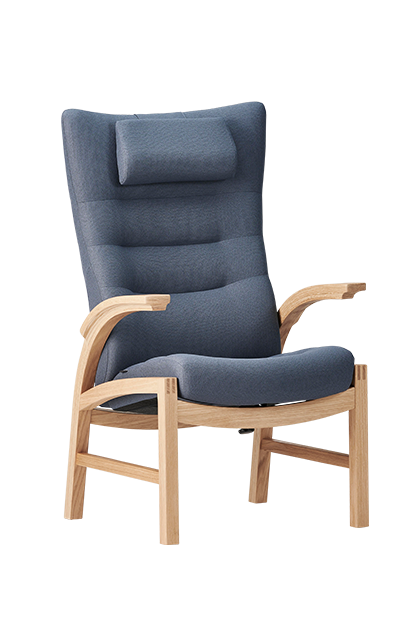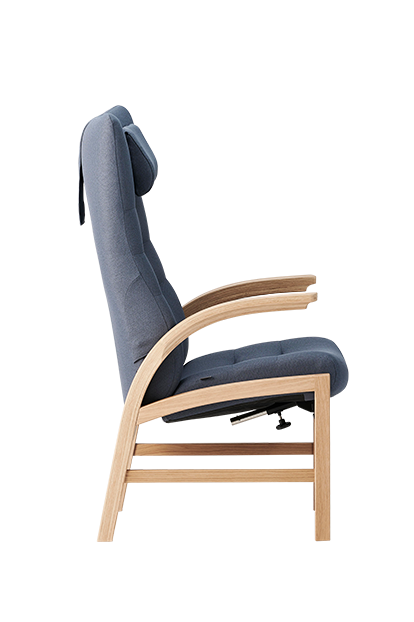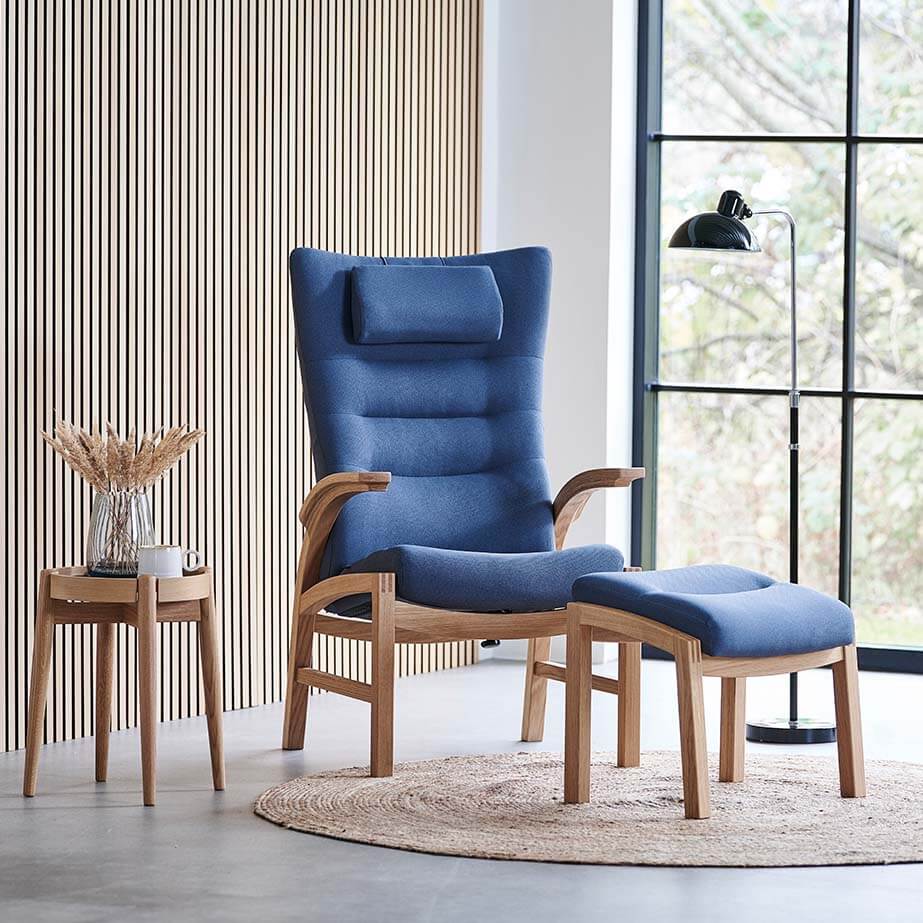 Vejledende pris
Starting from &nbsp

€2.077,00
/
Tax included.
In Cantate's fantastic series, you will find this unique recliner with infinitely adjustable back, which provides exceptional sitting comfort. 6011 The Cantate's soft ergonomic shapes make the upholstery less tight in expression, which provides an exceptionally inviting experience and comfort in a special class. 6011 Cantate leaves a timeless and elegant expression with its clear and sharp lines. Cantante 6011 is created from the most beautiful quality materials and has been through several skilled hands at Farstrup's own Danish factory in Funen. See also 6010 Cantate, which differs in design and expression with a beautiful ruffled edge.
The Cantate - a recliner in a special class
With armrests in beautifully shaped oak or beech, the recliner provides a unique grip both on the way down and out of the chair. Likewise, the shape-stressed wood provides a strength that means that the recliner will be able to last for generation after generation. The classic joints require a carpenter's hand and beautifully make the recliner appear as a unique design pearl, where the details have been worked on - both in terms of design and functionality. For optimal sitting comfort, it is important to find the right recliner. Get help here . The recliner can be ergonomically adjusted so that it fits you perfectly. With a large selection of quality materials and leather in many beautiful colors, the 6011 can be adapted to any interior design and style.
Recliners with additional functions
If the need requires more auxiliary functions, Farstrup Furniture has several series of function chairs with useful ergonomic adaptation options. These chairs offer particular benefits to people who sit for long hours and tend to sit slouched.
Farstrup Furniture has manufactured quality furniture since 1918 and therefore has a large selection of beautiful and timeless recliners .
For a different and at least as exclusive recliner with a focus on exceptional seating comfort, the Plus 5900 is definitely worth a look . The stylish look with its slender legs and simple expression means that the recliner can easily be matched with most homes.
If more support functions are needed, take a look at the Multiplus 5040 . Here you get unrivaled Danish quality craftsmanship and top-class seating comfort.
Designed by Hans J. Frydendal mDD
Shown in photo
Recliner model: 6011
The price of the furniture varies depending on the choice of material. In addition, there must be a surcharge for adaptations and functions.
Specifications
In general
Thanks to the pre-tensioned armrests and the shaped back, you sit comfortably and have a solid grip when you stand up.

Good to know
The chair has been tested for use in private homes and requirements for durability and stability follow the standards according to EN 12520 and EN 1022.

Maintenance
Depending on which textile or leather material you want on the chair, there are different things you can do. Feel free to ask us or one of our dealers.

Measure etc
Width: 68 cm
Depth: 78 cm
Height: 114 cm
Seat width: 54 cm
Seat depth: 47 cm
Seat height: 38 cm
Weight: 10 kg

Seat depth, seat height and more can be adjusted as needed. Contact one of our dealers and hear more about the options.

Cover
Cantate 6011 is available in a wide selection of leather and quality textiles.
Choose quality textiles from Danish Gabriel or Kvadrat.
If you are more into leather, this can of course also be done. You can get your Cantate 6011 with real leather from Danish Sørensen Leather.

Are you in doubt about which cover to choose for your chair? Then visit your local dealer. Here you will be able to see – and not least feel – all the different textiles and leather types.
Click here to find a dealer near you.

Frame
Cantate 6011 is available with a solid oak or beech frame.
It gives a stylish Nordic look, but is also incredibly durable and hard-wearing.
Both types of wood are offered in different stain forms.

Beech: Untreated, natural, bright, white oiled, cherry, light brown, teak, mahogany and black stained.

Oak: Untreated, natural, bright, white oiled, light brown and black stained.

We provide a 10-year guarantee on the wooden frame.