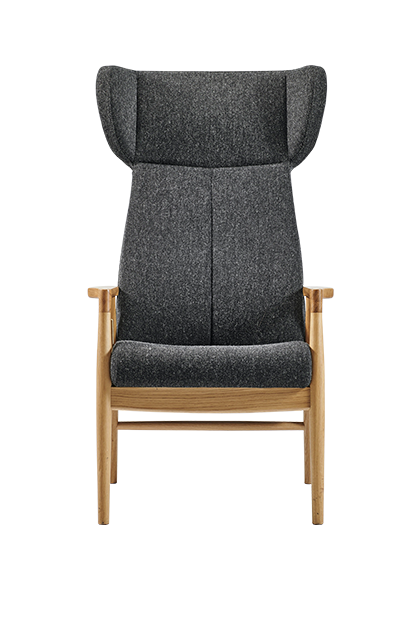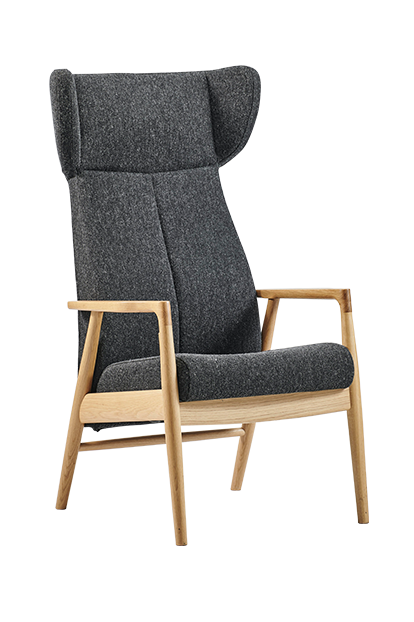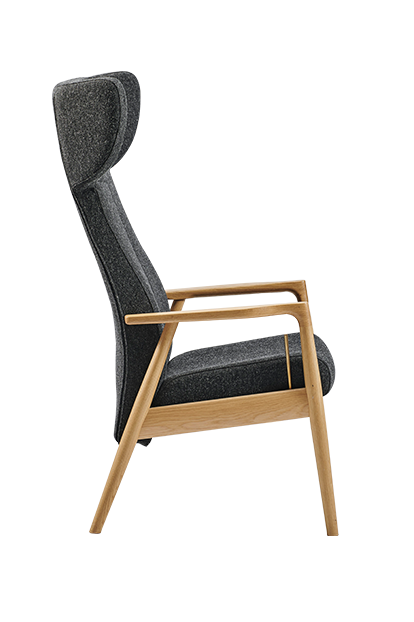 Vejledende pris
Starting from &nbsp

€2.166,00
/
Tax included.
Nobel 8920 slim and slender back gives a royal and noble expression with beautiful Nordic features. It gives a nostalgic charm that you can only enjoy when you simultaneously enjoy the fantastic seating comfort that is incorporated in every way in this pearl of Danish design. If the interior design is to be completed, the new Tray Sit® can put the finishing touch with its beautiful simple design and its many useful functions.
Nobel 8920 is made of quality
From the very inside to the outside, 8920 Nobel is created from the finest materials with a focus on lasting for many years of use. It is therefore important that design - as well as quality - must be able to follow the journey from generation to generation. This is why this beautiful recliner is created in a timeless and elegant design that fits in with any decor, but still manages to stand out if you want it to. With quality materials, you have the option of choosing lively and bright colors in the finest quality materials or leather. It is also possible to choose beautiful pastels or muted colors that would easily blend into any furniture arrangement. The chair's frame is made of solid oak from Northern European forests, which underpins the chair's strength and durability. In the Nobel series , you will also find the Nobel 8900 , which is reminiscent of this chair. The only difference is that it does not have ear flaps.
The lounge chair, like the other models in the series, is designed with great focus on sitting comfort, good back support and the possibility of stepless adjustment of the back with the external locking handle in brass. The upper part of the back can also be adjusted for optimal support of the neck – regardless of the inclination of the backrest.
Proud traditions behind chair production.
There is over 100 years of history behind Farstrup Furniture A/S , and the proud profession and a high quality of raw materials are paramount when furniture is produced. Since 1918, Farstrup has created products with a focus on Danish quality.
See, for example , the exclusive Bear Recliner with its high, attractive back and wide armrests, where the designer has, among other things, drawn inspiration from wild nature, which is also expressed in the name of the chair.
For an innovative combination of sensory stimuli and Danish design in a class of its own, it is absolutely worth taking a look at the impressive Munin . This beautiful sensory rocking chair has been created to increase the quality of life of people with cognitive challenges. At the same time, the Munin chair is a true work of art that will decorate any living room.
Designed by Ole Tornøe Olesen
Shown in photo
Model: Nobel 8920
The price of the furniture varies depending on the choice of material. In addition, price supplements must be calculated for functions and adaptations.
In general
Nobel 8920 with ear, high back and plastered arms

Maintenance
Depending on which textile or leather material you want on the chair, there are different things you can do. Feel free to ask us or one of our dealers.

Measure etc
Width: 69 cm
Depth: 81 cm
Height: 118 cm

Seat depth, seat height and more can be adjusted as needed. Contact one of our dealers and hear more about the options.

Cover

Nobel 8920 is available in a wide selection of leather and quality textiles.
Choose quality textiles from Danish Gabriel or Kvadrat.
If you are more into leather, this can of course also be done. You can get your Nobel 8920 with genuine leather from Danish Sørensen Leather.
Are you in doubt about which cover to choose for your chair? Then visit your local dealer. Here you will be able to see – and not least feel – all the different textiles and leather types.
Click here to find a dealer near you.

Frame

Nobel 8920 is available with a frame in solid oak and is offered in different stains:

Untreated, natural, light net, white oiled, light brown and black stained.

We provide a 10-year guarantee on the wooden frame.