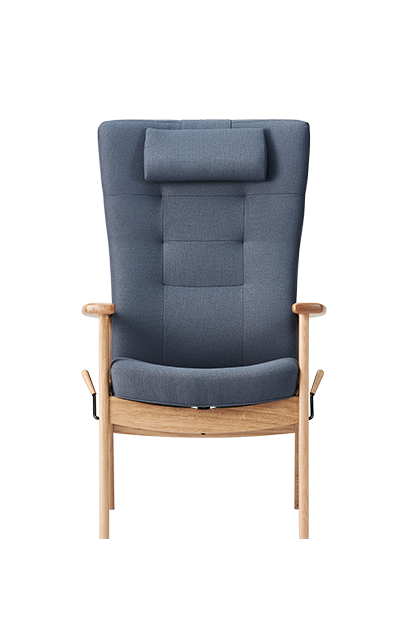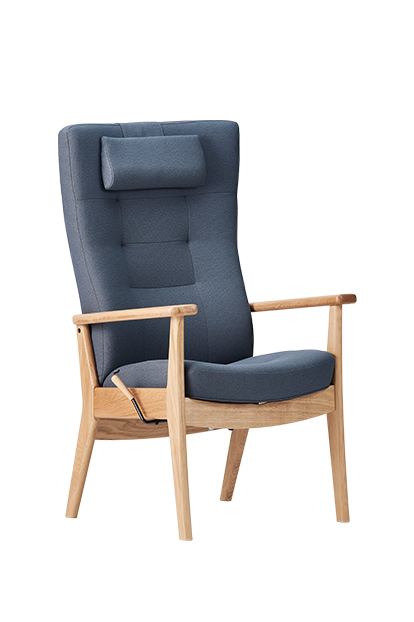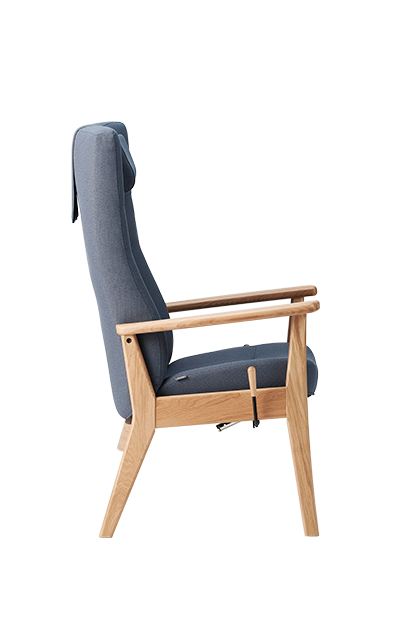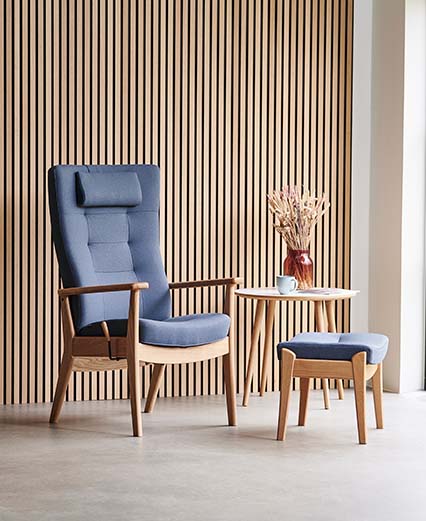 Vejledende pris
Starting from &nbsp

€1.625,00
/
Tax included.
Plus 5900 is part of Farstrup Furniture's exclusive Plus series with a beautiful, stylish and simple design expression, it has timeless details that will fit in regardless of which style you have chosen in your interior design. The reclining chair's infinitely adjustable back provides unparalleled sitting comfort and with the many different adjustment options, the chair can be ergonomically adapted to the individual person both in height and depth as well as with lumbar and arm support. If you want a complete expression in the living room, the Plus series also offers sofas in several sizes . If you need help finding the sofa of your dreams, read our guide and get good advice on how to find the right sofa .
5900 Plus is created with experience and expertise
All Farstrup's furniture is produced and developed in its own Danish factory on Funen with good quality components. With slogans such as "From trunk to living room", Farstrup has for over 100 years been able to design and produce beautiful, timeless and high-quality chairs with a focus on good raw materials. This is to the extent expressed in the Plus 5900, which, with a professional joinery handle, is produced to last for several generations of use. For the ultimate sitting experience, the recliner is available with a footstool from the same series. Both are available in several different textiles in absolute top class as well as quality leather in beautiful colours. It is therefore possible to put your own stamp on the finished product.
A world of pluses and much more
Farstrup has a wide selection of products that cover many different needs. Among our large selection of recliners, you will find, in addition to the popular plus series, Farstrup's Nobel series with its noble and elegant look.
See, among other things, Farstrup's beautiful Nobel 8920 with its tall slender back and elegant ear flaps, which give a beautiful look and a comfortable support for hours of sitting comfort. The materials can be chosen in a myriad of beautiful colours, so the recliner can have exactly the expression it needs to fit into the home, where it must spread joy year after year.
If extra support or aids are needed instead, it is a good idea to skip the Plus 5040 . This unique functional chair, where every detail has been worked on by skilled hands to create the ultimate sitting experience for those who sit for many hours a day, is unique without equal.
Designed by Hans J. Frydendal, MMD.
Shown in photo
Model: Plus 5900 (shown in the picture with locking handle which is an extra accessory)
Neck pillow model: 775
The price of the furniture varies depending on the choice of material. In addition, there must be a surcharge for adaptations and functions.
Generelt
Plus-serien findes i et utal af forskellige designs, med mange muligheder. Længe leve individualisme!

Vedligeholdelse
Afhængigt af hvilken tekstil eller lædermateriale, som du ønsker på stolen, er der forskellige ting du kan gøre. Spørg gerne os eller en af vores forhandlere.

Mål m.m.
Bredde: 71 cm
Dybde: 72 cm
Højde: 116 cm
Sædebredde: 47 cm
Sædedybde, siddehøjde mm. kan justeres efter behov. Kontakt en af vores forhandlere og hør mere om mulighederne.

Betræk
Plus 5900 fås i et bredt udvalg af læder og kvalitetstekstiler.
Vælg kvalitetstekstiler fra danske Gabriel eller Kvadrat.
Er du mere til læder, kan dette naturligvis også lade sig gøre. Du kan få din Plus 5900 med ægte læder fra danske Sørensen Leather.
Er du i tvivl om hvilket betræk du skal vælge på din stol. Så besøg din lokale forhandler. Her vil du kunne se – og ikke mindst mærke – alle de forskellige møbeltekstiler og lædertyper.

Stel
Plus 5900 stellet fås i massivt ege- eller bøgetræ. Det giver et stilrent nordisk look, men er også utroligt holdbart og slidstærkt.
Begge træsorter tilbydes i forskellige bejdseformer.

Bøg: Ubehandlet, natur, lysnet, hvidolieret, kirsebær, lys brun, teak, mahogni og sortbejdset.

Eg: Ubehandlet, natur, lysnet, hvidolieret, lys brun og sortbejdset.

Vi yder 10 års garanti på træstellet.