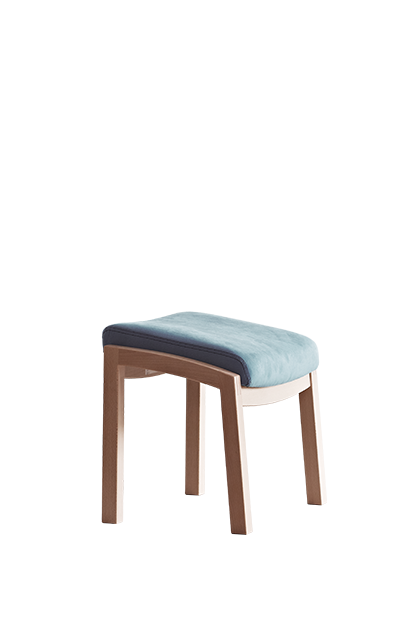 Vejledende pris
Starting from &nbsp

€560,00
/
Tax included.
Combine the Scala 6490 stool with the stylish Scala 6411 armchair.
Get the perfect seating experience with a Scala stool, which compliments the complete interior with matching finger joints, matching the rest of the Scala range.
The surface of the stool can be tilted up for the optimal rest of the legs.
Shown in photo
Stool model: 6490
The price of the furniture varies depending on the choice of material. In addition, there must be a surcharge for adaptations and functions.
Maintenance
Depending on which textile or leather material you want on the chair, there are different things you can do. Feel free to ask us or one of our dealers.

Measure etc
Width: 57 cm
Depth: 42 cm
Height: 40/45 cm

Cover
Scala 6490 is available in a wide selection of leather and quality textiles.
Choose quality textiles from Danish Gabriel or Kvadrat.
If you are more into leather, this can of course also be done. You can get your Scala 6490 with real leather from Danish Sørensen Leather.
Are you in doubt about which cover to choose for your chair? Then visit your local dealer. Here you will be able to see – and not least feel – all the different textiles and leather types.

Frame
Scala 6490 is available with a frame in solid oak and beech wood.
The wood types are offered in various stain forms.

Oak: Untreated, natural, bright, white oiled, light brown and black stained.

Beech: Untreated, natural, bright, white oiled, cherry, light brown, teak, mahogany and black stained.

We provide a 10-year guarantee on the wooden frame.