From trunk to living room
At Farstrup Furniture, we have stood for solid Danish craftsmanship since the start-up in 1910, when we started as a sawmill. Today, we have built millions of sustainable, high-quality chairs and today stand for the same values ​​of love for wood, solid craftsmanship and timeless design.
How do we make quality furniture from the start with a raw log to the end result, which is a sustainable and stylish chair? All our furniture goes through a long process, which ensures that each piece of furniture lives up to our high quality standards.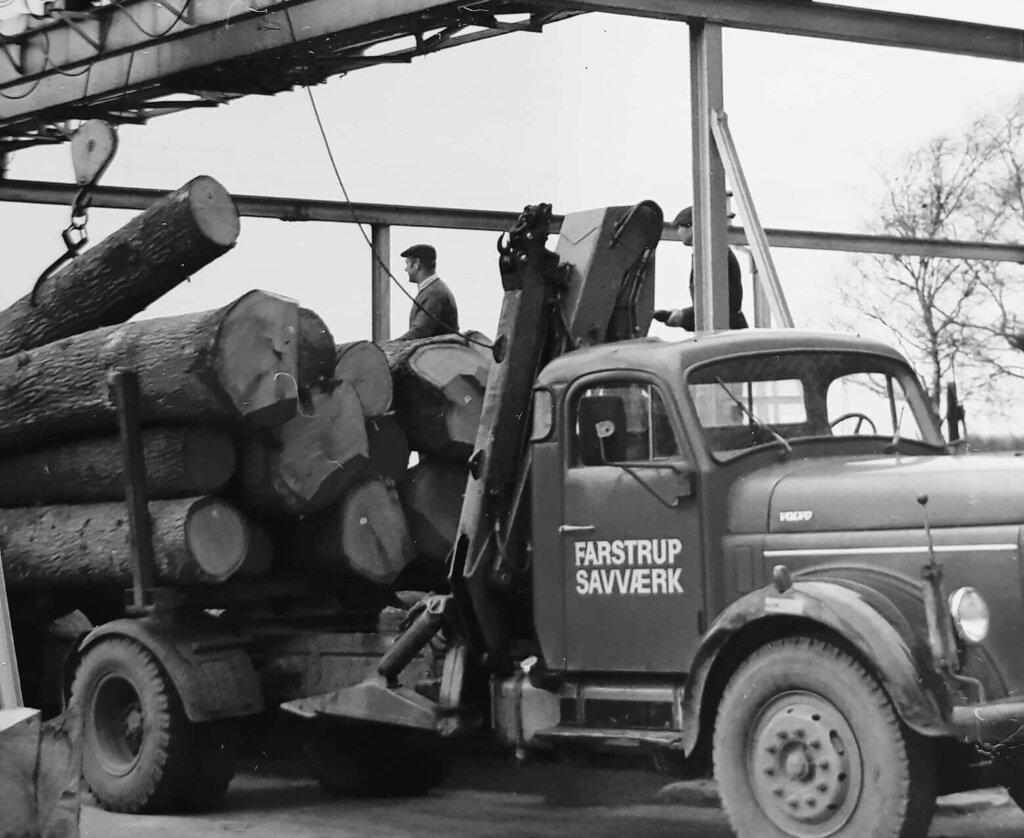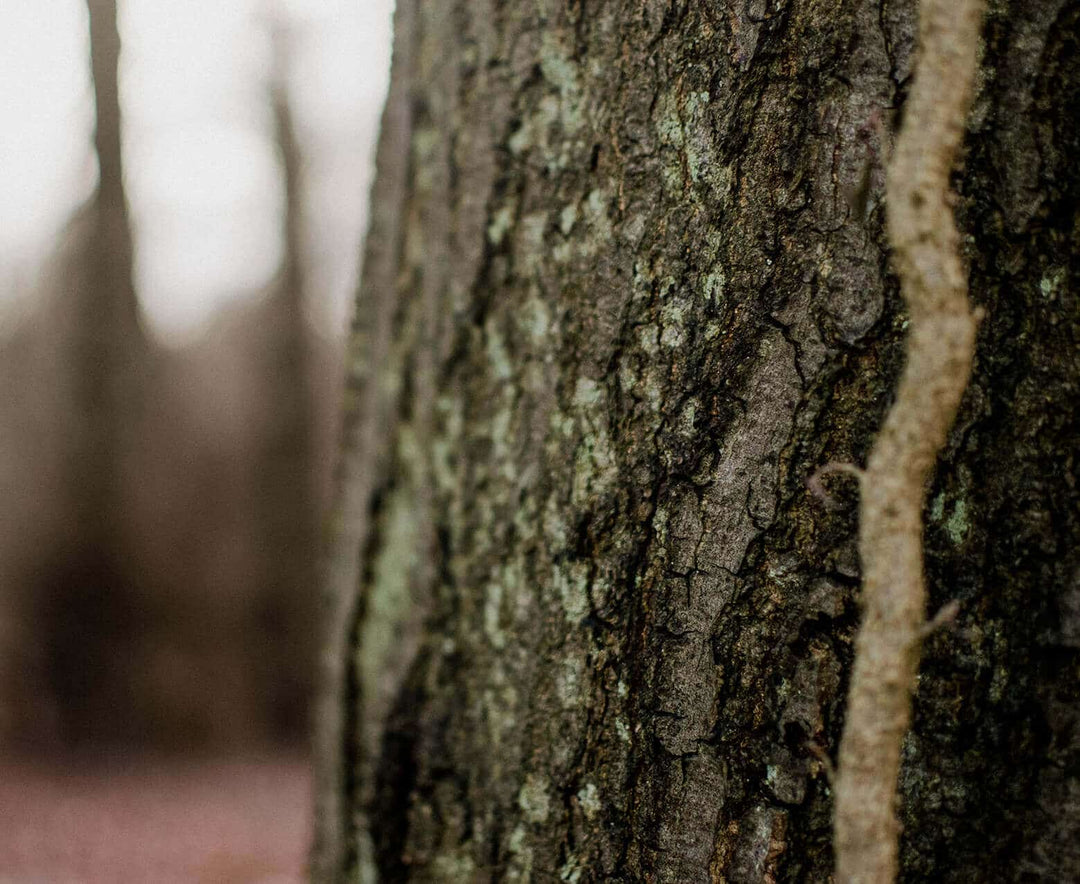 The raw log
The first part of the process takes place by selecting the right wood from the right forest areas. When you have to make sustainable furniture, it does not matter where the wood comes from. At Farstrup Furniture, we only use wood from Northern European forests as far as possible. We do this because wood from Northern Europe simply lasts longer. The reason for this is that the trees grow more slowly, which allows the tree to build a stronger trunk. With strong and well-developed trunks, we thus build durable furniture which, in a timeless design, easily lasts for several generations.
Wood processing
The wood arrives as dried planks at our furniture factory and is ready to be processed. The first part of the processing takes place by leveling and planing the planks so that they get the right thickness. The finishing gives uniform dimensions so that they are ready for further processing on our modern CNC machines. We can cut the wood into countless shapes and pieces, all of which have a good and uniform quality that we can vouch for.
Finally, before the wood is sent on, the wooden parts are sanded by hand so that they have a nice and smooth surface – ready to be assembled, glued and doweled into a chair.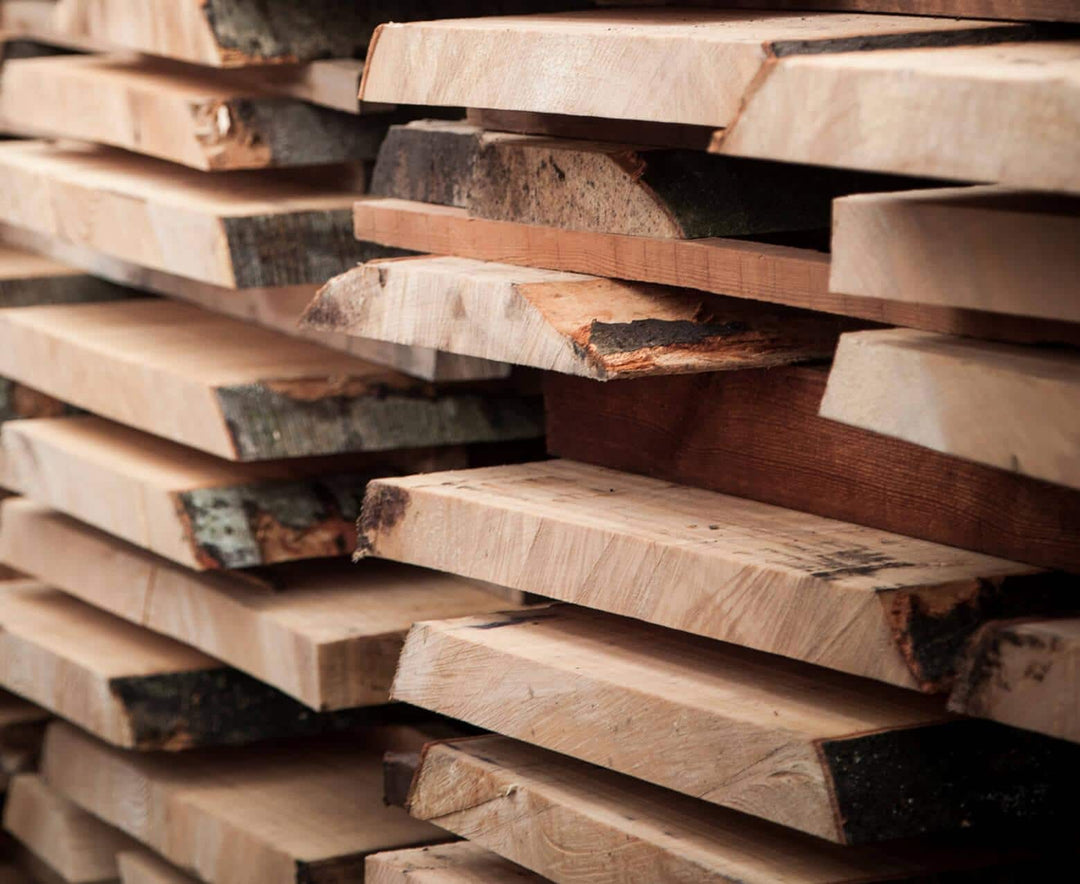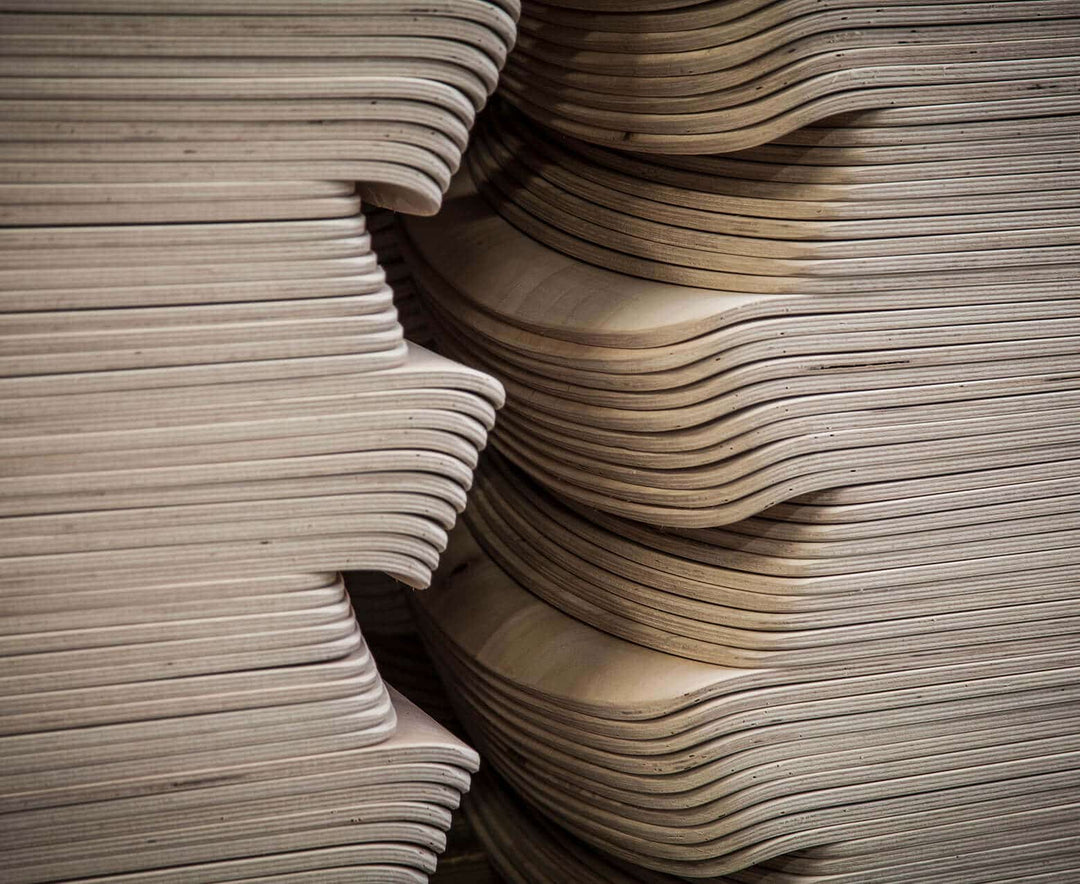 Molding of veneer
In our furniture production, we also use beech and oak veneer. Wood is a living material and with solid wood you can experience problems with e.g. humidity and temperatures. By using veneer, we avoid tension in the wood from humidity and temperatures and at the same time achieve a reduction in the weight of the wood, and not least a very high strength. We shape press, glue and heat the veneer in our shape press into one piece of wood in the desired shape. The wooden form is cut into individual parts, sanded and glued together, and then we have the foundation for a chair
Varnishing
The chair's "frame" is sent for varnishing, where it is varnished with a protective varnish, which at the same time brings out the natural grain and structure of the wood.
After the chairs have been varnished, they are "hung to dry" on our custom-made rotation system, which runs at a fixed pace, which ensures a uniform drying time for each chair.
If you have chosen to have your chair equipped with an extra layer of foam, this will be glued together and placed on the seat/back of the chair.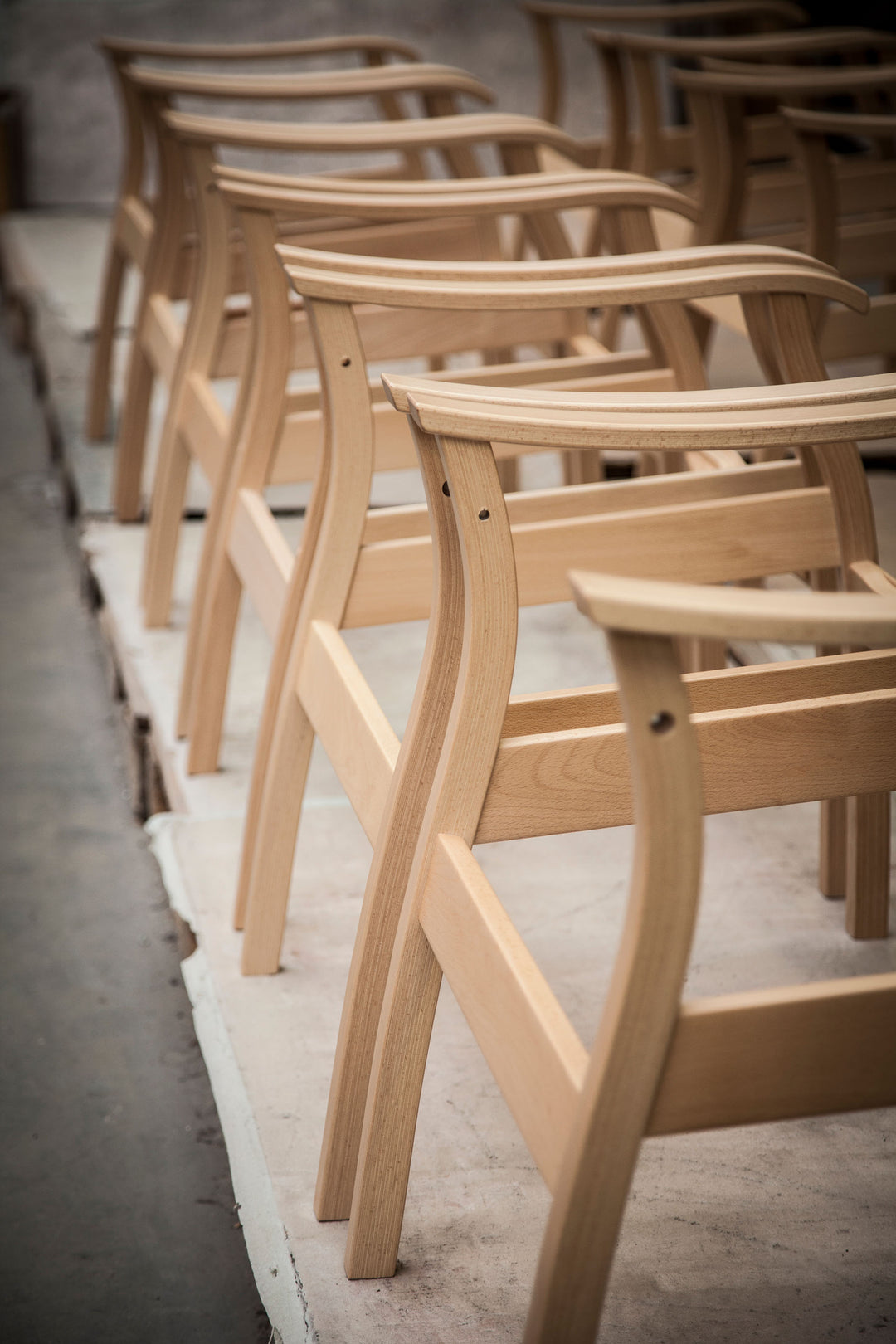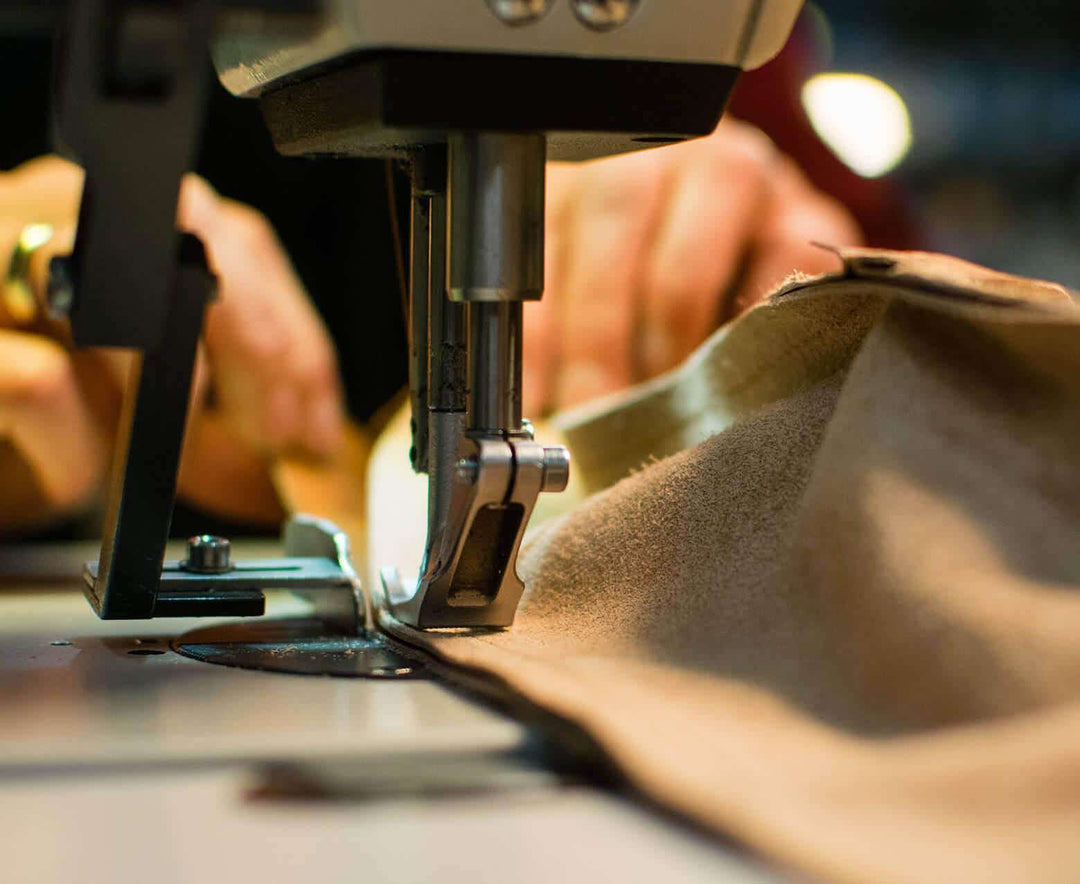 Application of fabric or leather
The last part of the process takes place at our seamstress. The fabric or leather that has been chosen is cut, sewn, glued, clipped and applied to the chair together with the foam. The chair is checked, tested and tested, and then we now have a finished chair that is ready to be sent to you.
And this is how a Farstrup Furniture chair is born